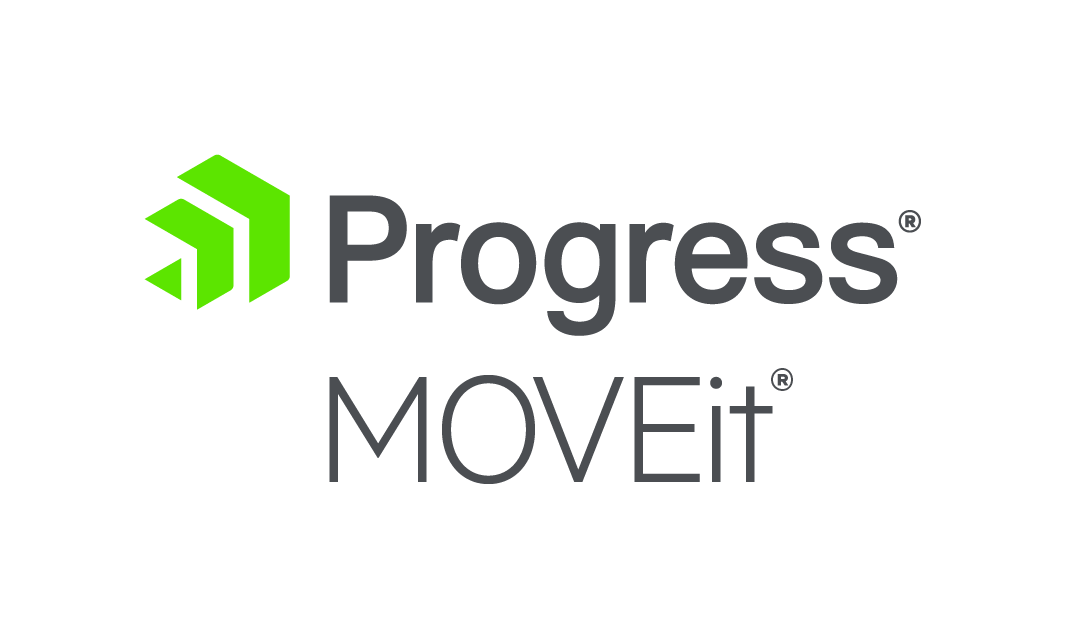 Key Features of MOVEit Transfer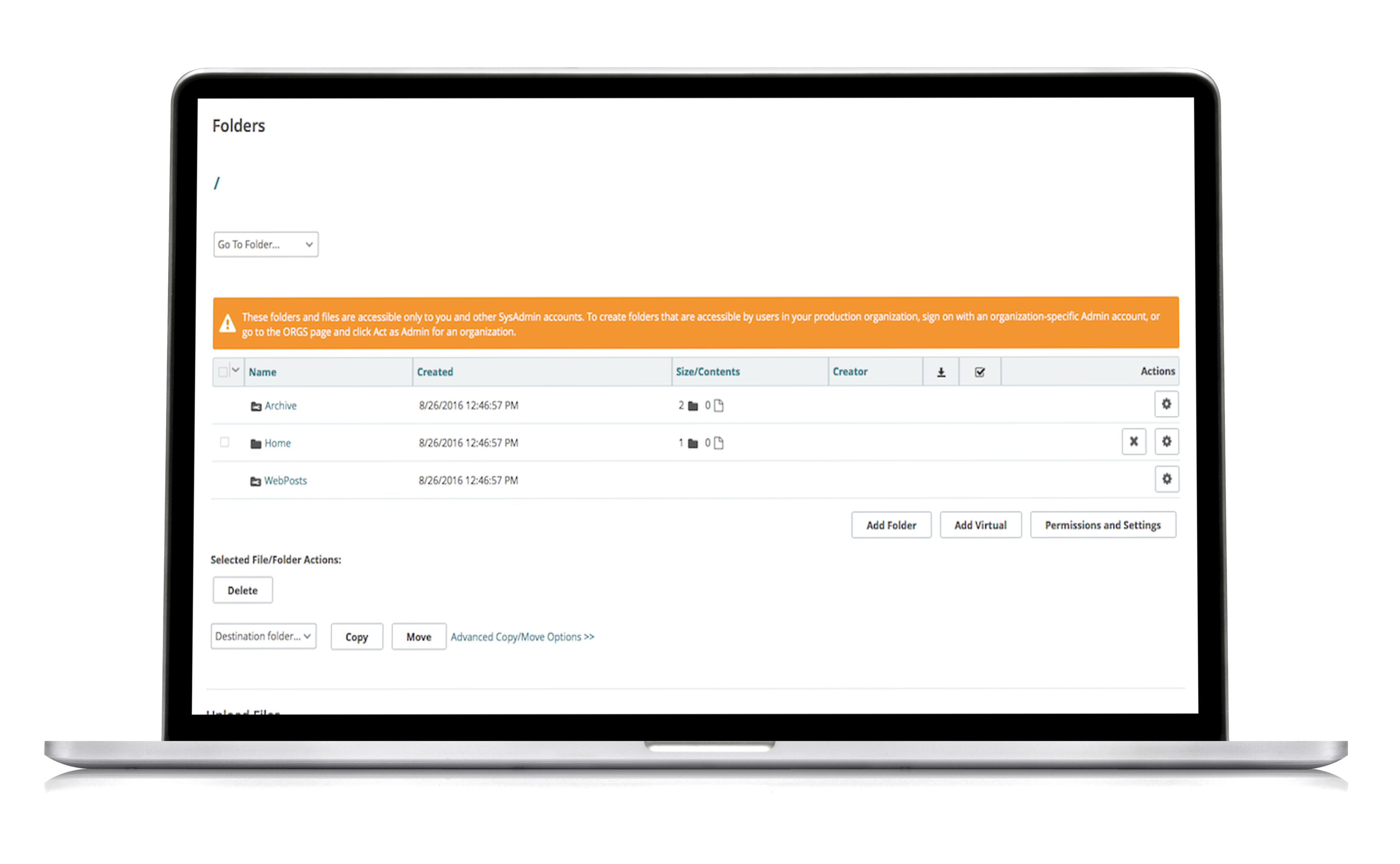 Secure Sensitive Data Files
Protect data when it is most vulnerable. Secure your critical data in transit and at rest with advanced security features and proven encryption (FIPS 140-2 validated AES-256 cryptography). Enforce user, system, and file security policies while controlling the movement of sensitive files. Leverage user authorization/authentication, and delivery confirmation, non-repudiation, and hardened platform configurations.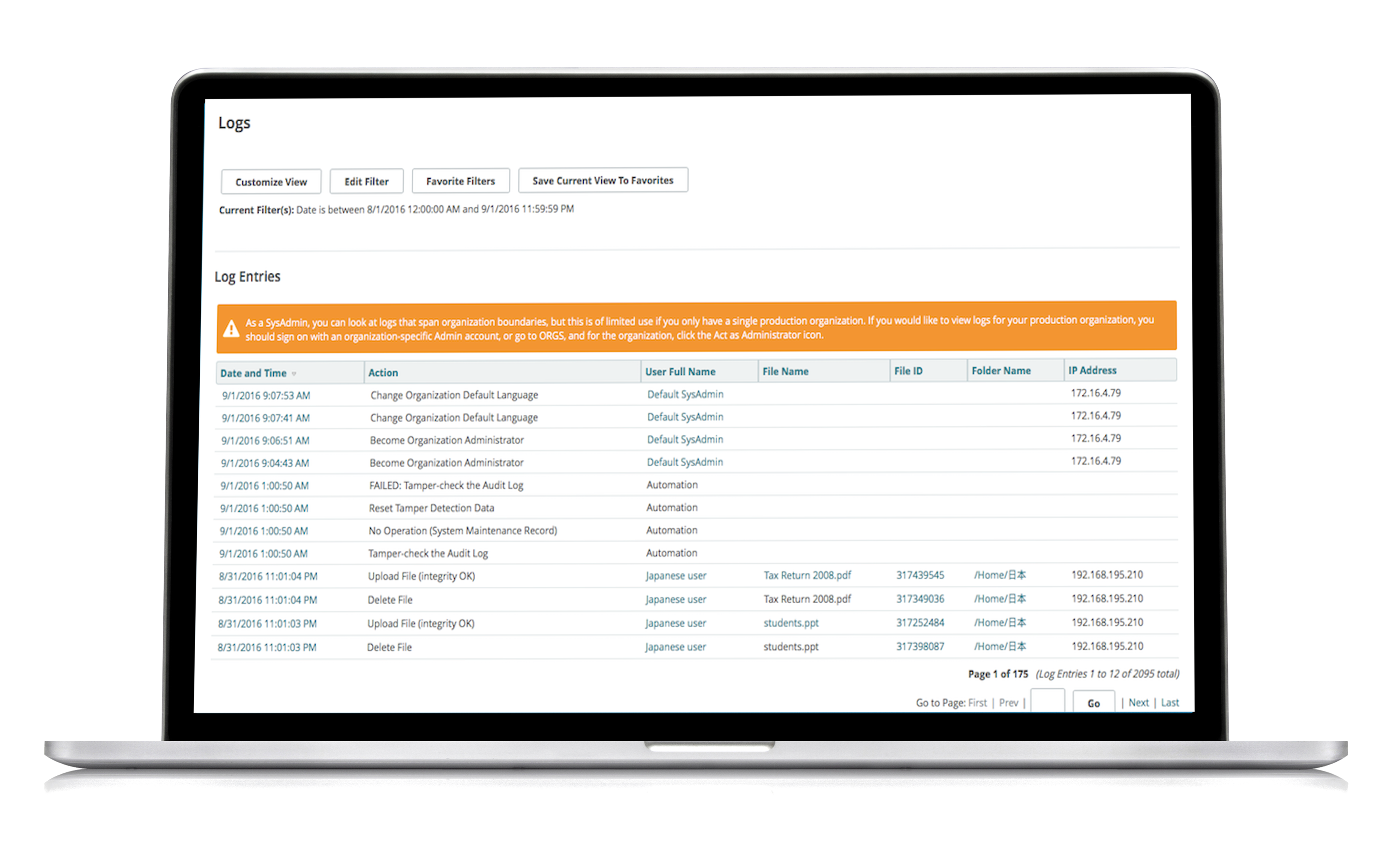 Reduce the Risk of Data Loss
Control the who and how of data transfers. Track the movement and status of every file – all of the time. Gain detailed visibility to all data interactions, including files, events, people, policies, and processes. Manage how sensitive information is moved between partners, customers, users, and systems.
Additional MOVEit Transfer options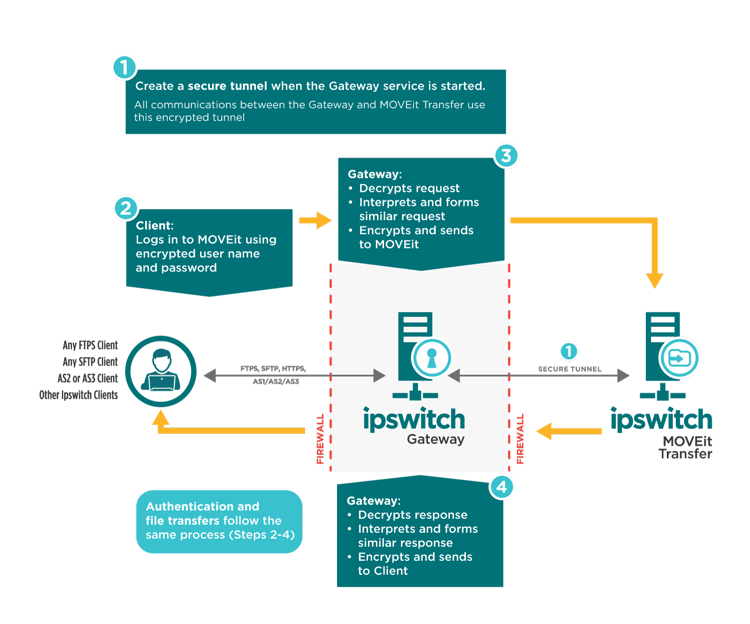 Gateway
Ipswitch Gateway provides a DMZ proxy function that enables deployments of MOVEit Transfer within secured networks (behind the firewall) to meet the advanced compliance requirements often associated with data protection regulations such as HIPAA and PCI-DSS.
Meet Enhanced Security Requirements: Ensure compliance with oversight groups such as the SEC, FINRA and FCA and regulations such as GDPR, PCI, HIPAA and FISMA and DPA.
Safeguard Sensitive Data: Ensure that file transfer activities are protected behind multiple layers of security minimizing the risk to secured networked resources, sensitive data and authentication services.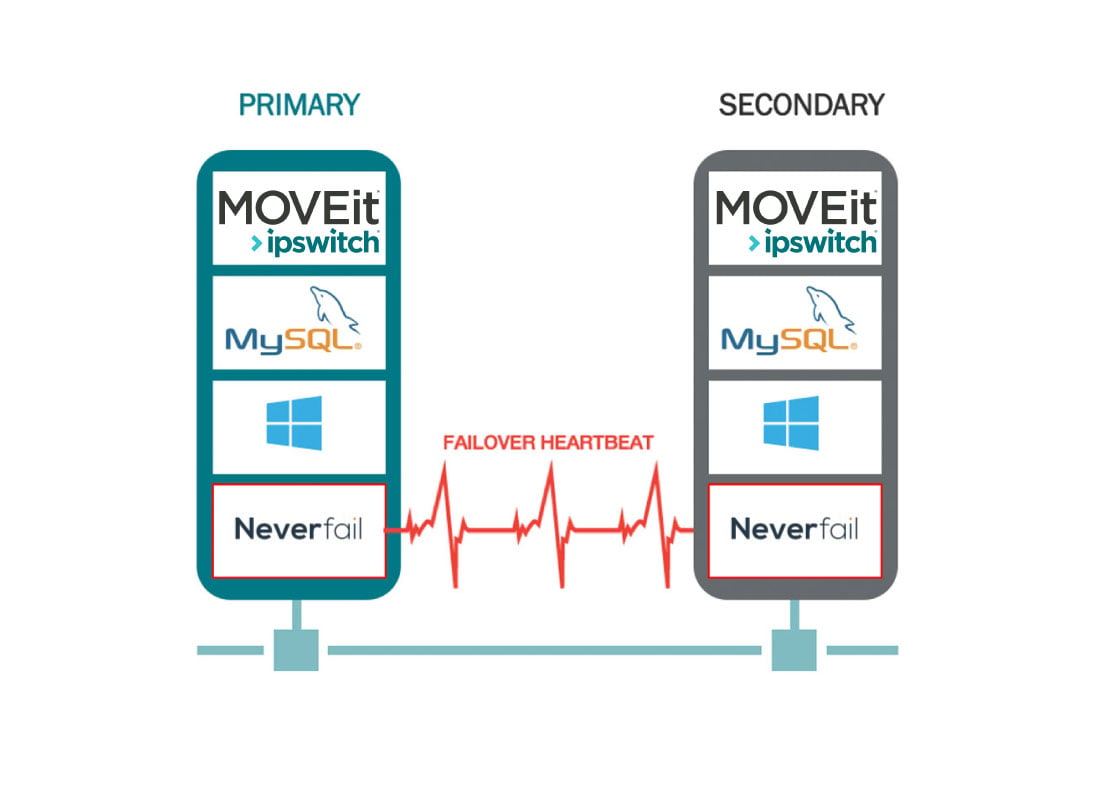 Failover
MOVEit stores data in the following places: the Windows registry, settings and state files, the Windows Certificate Store and in OpenPGP keyring files as well as either Microsoft SQL Server or the built‐in MySQL statistics database.
Ipswitch Failover automatically replicates its settings (e.g., Tasks, Hosts, Task Groups, Debug Settings), state information (e.g., new file timestamps), OpenPGP keyrings, certificates and keys, custom scripts and statistics from the Primary to the Secondary. Registry entries and file cache entries are not replicated; there are only a handful of "installation‐time" registry settings (e.g., the product license key), and the file cache is unique to each system that hosts the Primary and Secondary nodes.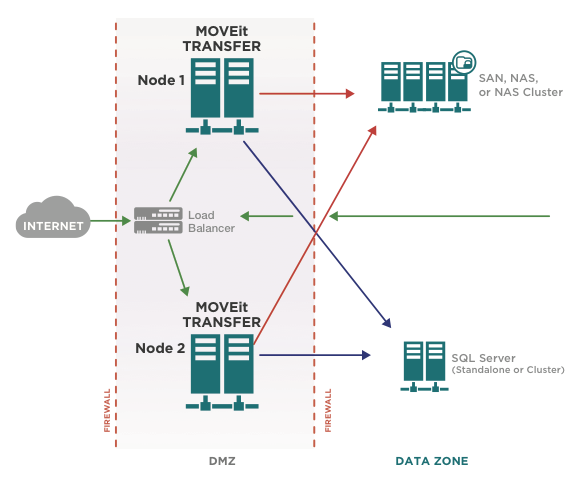 High Availability
MOVEit Transfer has a flexible architecture that delivers scalability and high availability. This document provides an overview of MOVEit Transfer, how its high availability capabilities work, and what resources are required to implement them.

Tiered Architecture and Web Farm Support
MOVEit Transfer has a flexible architecture that can be deployed on one, two or more systems and in various configurations depending on your business, technology, and security requirements..
Pro2col's MOVEit Transfer Services
Pro2col has been an Ipswitch Platinum Partner in the UK since 2009 and can provide detailed MOVEit specific support, training, professional services and software purchases or upgrades. Our technical team includes one of the UK's leading experts and there is no MOVEit project too big or small that we wouldn't be interested in helping with.

"Pro2col has been the highest partner level with what was Ipswitch and now Progress since 2009 (currently at Titanium level) and has successfully implemented a great many solutions, across various vertical markets, including the first dedicated cloud automation solution globally."

"Pro2col were friendly, efficient and always on hand to answer any questions we had. MOVEit was deployed smoothly, met our requirements, budget and time frame."
"I received great service in my dealings with the Pro2col account manager and technical support team."
Get a Demonstration, Free Trial or Pricing for Ipswitch MOVEit Automation
Complete the form for a Free Trial, Demo of Ipswitch MOVEit Automation or professional services.
What is MOVEit transfer?
MOVEit Transfer (formerly known as MOVEit DMZ or MOVEit File Transfer) supports the exchange of files and data between servers, systems and applications within and between organisations, as well as between groups and individuals using a common shared folder with simple browser access for users. MOVEit Transfer supports the ease of access and secure file transfer that meets or exceeds an organisation's security and compliance requirements.
How much does MOVEit Transfer cost?
It's not easy to compare or put an exact figure on MOVEit Transfer pricing without knowing the use case you have and what potential modules you may need.
Most MOVEit Transfer solutions fall into the following range read more…
What are the key features of MOVEit Transfer?
MOVEit Transfer enables you to:
Secure sensitive data files
Reduce the risk of data loss
Contribute and adhere to compliance standards
Flexible ways to deploy the software
Share files globally in many different languages