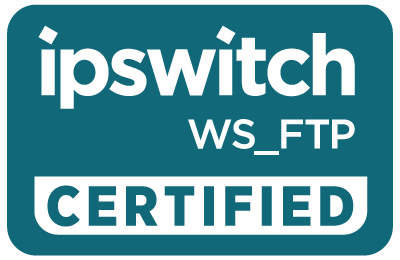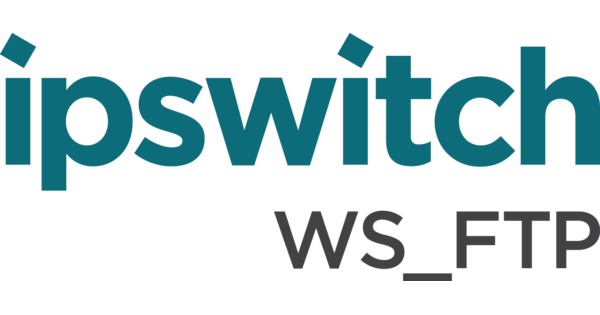 WS_FTP is a proven, effective, easy-to-use file transfer solution. It secures data in transit whilst integrating programmable methodologies so as to simplify file transfer tasks and improve efficiency. WS-FTP helps organisations to improve control, visibility and security of file transfer activities, implementing safeguards against information leaks and data breaches
Key Features of Ipswitch WS_FTP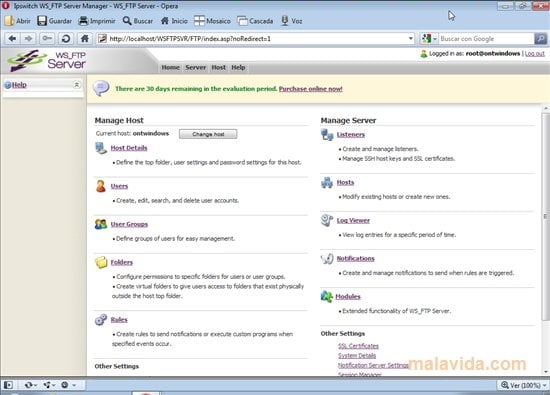 File Transfer Control
Control user access and permissions and gain real-time visibility to file transfer activities.
Remotely administer or manage your server from any Internet connection. Assign user or group permissions for uploading, downloading, deleting, renaming files and creating directories. Enable file transfers over FTP, SSH / SFTP, and SSL / FTPS (Implicit and Explicit).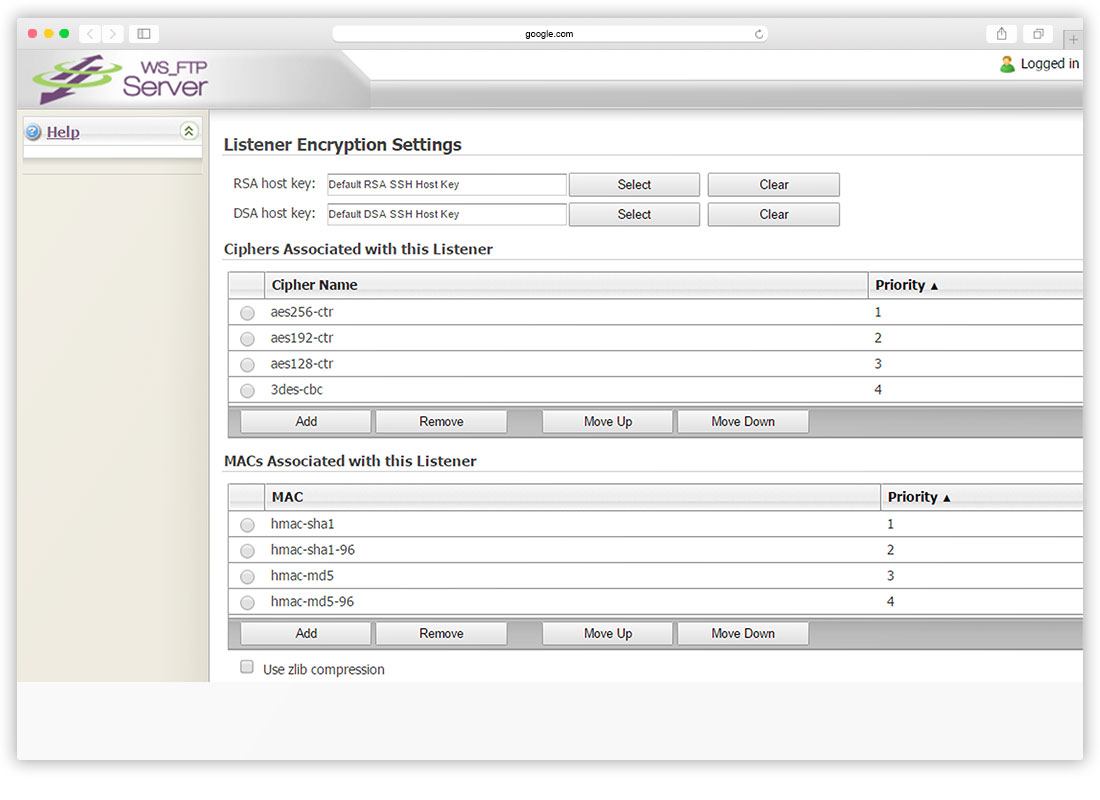 Encryption in Transit
Advanced security features include 256-bit AES encryption, SSH transfers, Secure Copy (SCP2), file integrity, SMTP server authentication, SSL certificate support, an SSH listener option, login authentication encryption, digital certificate management, and mutual authentication of server and clients.
Powerful Administration
Control file transfer activities with external authentication, LDAP queries and wide range of administrative tools for customisation.
Powerful admin features include support for virtual servers, end user email notification, end user folder controls and IP whitelists for end user authentication.
Ipswitch WS_FTP Integrated Modules
You can add the modules below to enhance the capabilities of WS_FTP server. Each of the following features can be utilised with WS_FTP server to enhance its capabilities and customise your solution as you need it.

Ad Hoc Secure Email
MOVEit Ad Hoc Transfer gives end-users a secure and regulatory-compliant way, using their browser or Outlook, to quickly send messages and files of any size to other people in a way that is visible and managed by IT.
External users can self-register
Customisable Text and Graphics
Quick Access with Web Browsers
Microsoft Outlook Support

Web Transfer
Web Transfer module enables employees and external business partners to transfer files, data and other critical business information securely between their computers and the FTP Server over HTTPS using a web browser.
Easy to use
Web based
Flexible Deployment
Unlimited End Users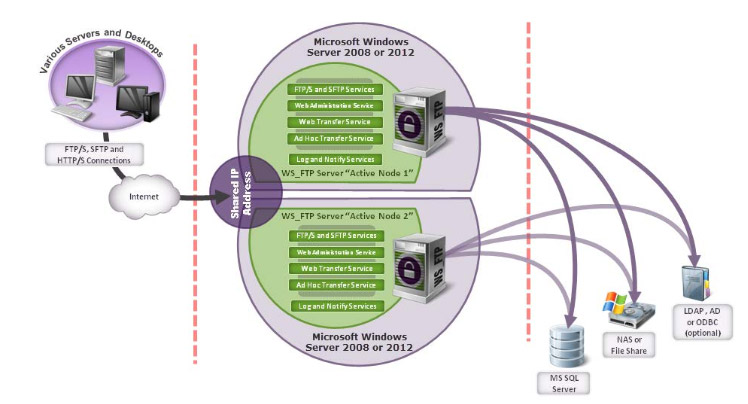 Failover
WS FTP Server can now be configured to support automatic, unattended failover, enabling your organization to achieve high availability for your file transfer processes. WS FTP Server uses cluster technology so file servers, databases, and applications perform clean and automated failovers – in fact, it's the same technology that Microsoft uses in its operating systems for years.
Simple, Yet Effective Failover
The failover option of WS_FTP Server minimizes the risk of file transfer failure and ensures business continuity related to your file transfers, giving you the ability to:
Provide

continuous service to file transfer users
Increase

application uptime, reliability, and performance
Align

with Microsoft best practices on high availability
Enhance

customer satisfaction with systems that are "always on"
Reduce

costs and eliminate lost revenue from system downtime
Ipswitch WS_FTP Pricing Packages
WS_FTP Server 2017 Basic
FTP/SSL/FTPS

User Management

Microsoft AD Authentication

File Management

Syslog Integration

1 Year support & maintenance
WS_FTP Server 2017 Secure
All the capabilities of Basic

SSH/SFTP

FIPS-140-2

1 Year support & maintenance
WS_FTP Server 2017 Premium
All the capabilities of Secure

LDAP Integration

Web Transfer Module

HTTPS

SCP2

1 Year support & maintenance
Pro2col WS_FTP Server Support and Maintenance Trusted By

"Pro2col has been the highest partner level with what was Ipswitch and now Progress since 2009 (currently at Titanium level) and has successfully implemented a great many solutions, across various vertical markets, including the first dedicated cloud automation solution globally."

"Pro2col were friendly, efficient and always on hand to answer any questions we had. MOVEit was deployed smoothly, met our requirements, budget and time frame."
"I received great service in my dealings with the Pro2col account manager and technical support team."
Download a FREE WS_FTP Trial