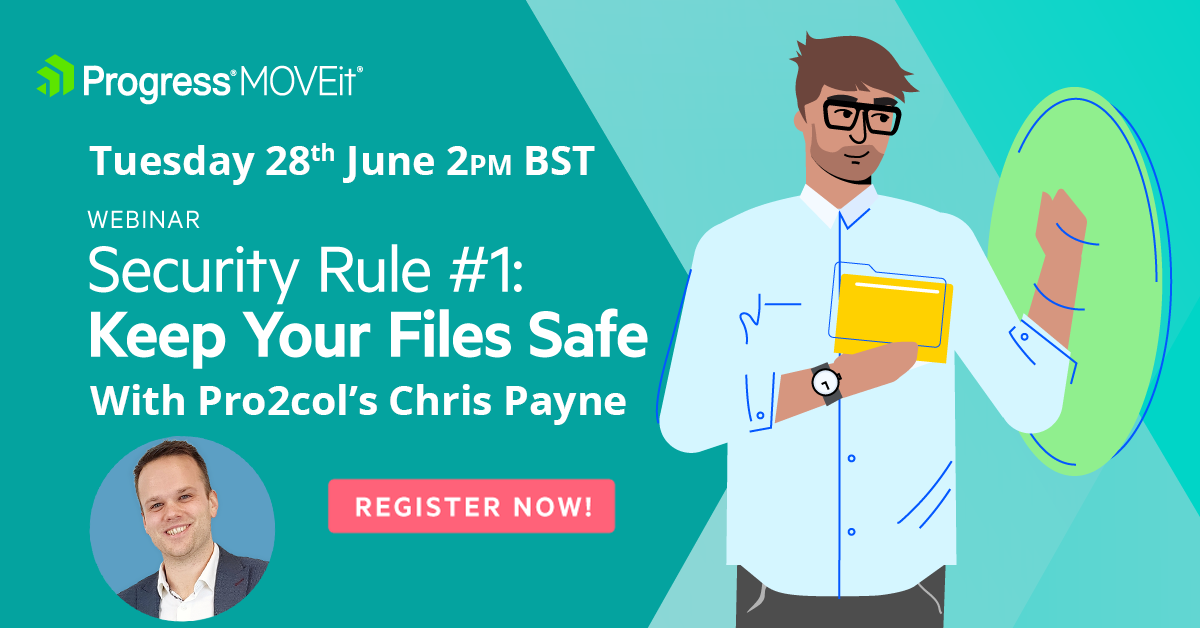 Webinar: Keep Your Files Safe
Securing your files is increasingly vital for businesses. Compliance mandates like GDPR, rigorous legal oversight, the threat of fines, and the potential for serious reputational damage calls for robust security when dealing with sensitive data.
Join Pro2col's IT Security and File Transfer expert Chris Payne on 28th June 2pm, as he discusses all things file security, including the risks posed by internal sharing and home, remote or hybrid working.