This suite of file transfer products is called MOVEit (originally developed by Ipswitch, now owned by Progress).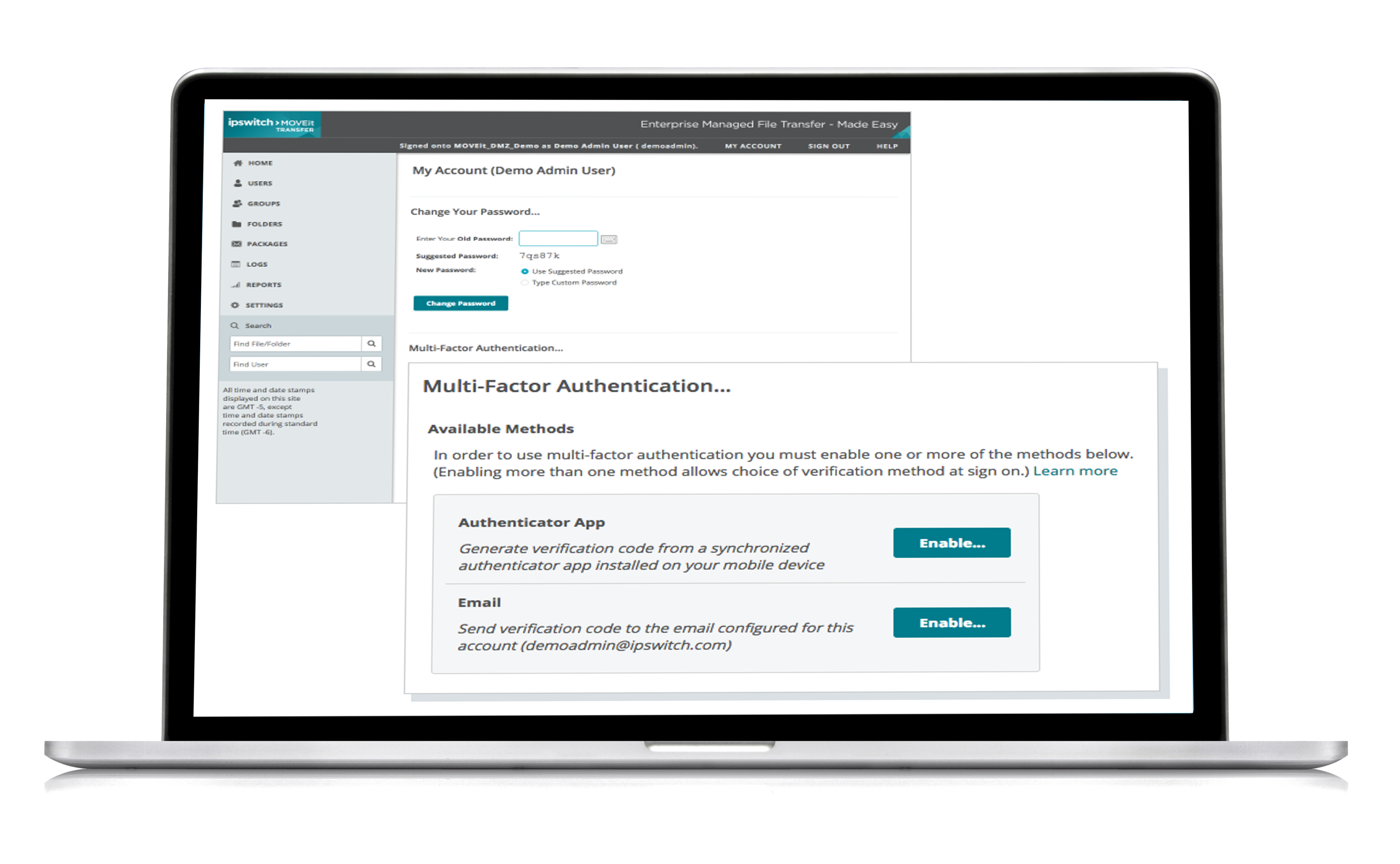 MOVEit Transfer (formerly known as MOVEit DMZ or MOVEit File Transfer) supports the exchange of files and data between servers, systems and applications.
MOVEit Transfer enables secure file transfer within and between organisations, as well as between groups and individuals using a common shared folder with simple browser access for users. MOVEit Transfer supports the ease of access and secure file transfer that meets or exceeds an organisation's security and compliance requirements.
Ipswitch MOVEit Automation (formerly Ipswitch MOVEit Central) provides a simple but powerful user interface for defining business workflows that anyone on your IT team can use.
With MOVEit Automation you can automate tasks like pushing and pulling files to/from any FTP server based on events or schedule, manipulating/transforming file content, managing files for transfer, storage or deletion.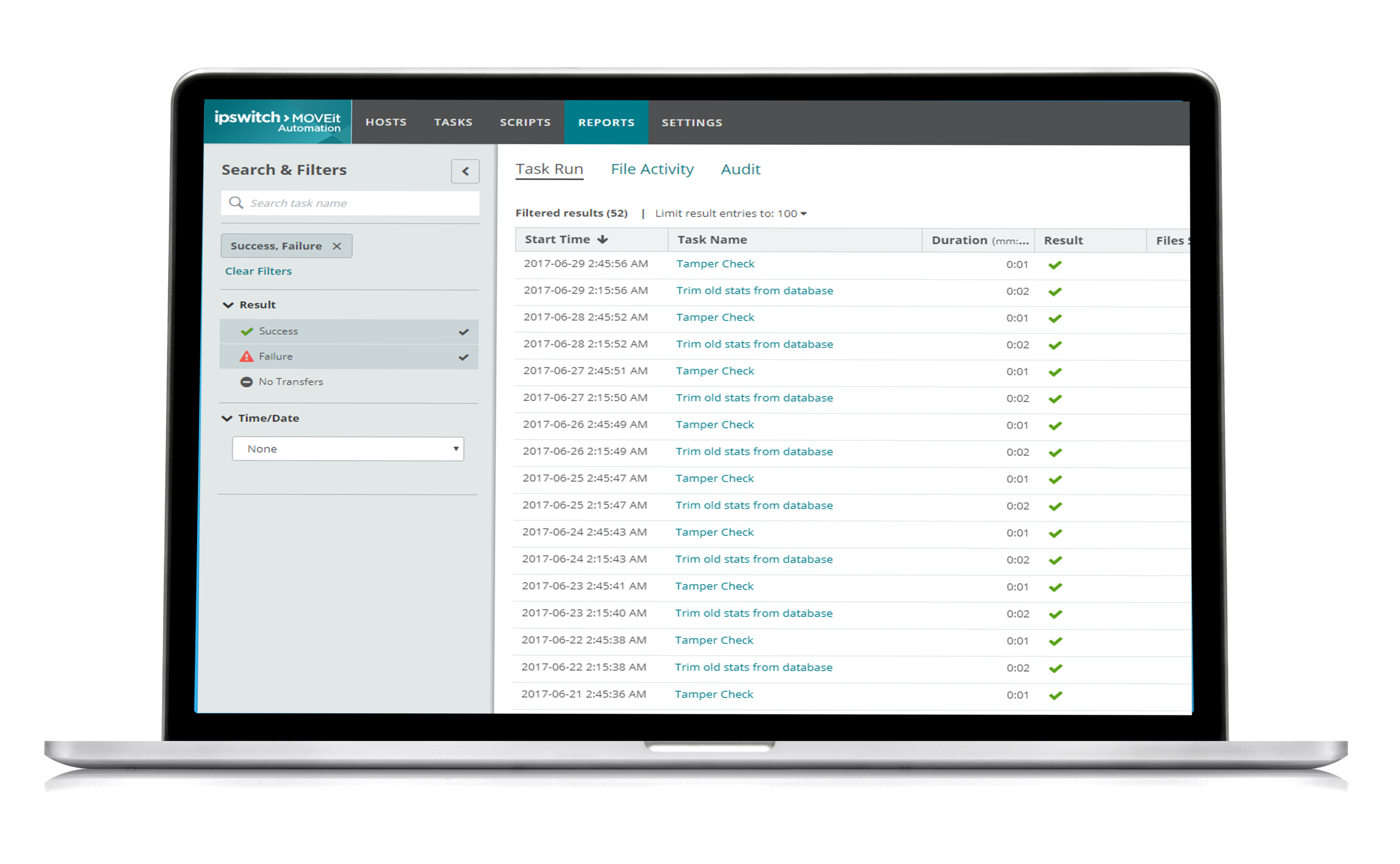 Ipswitch MOVEit Cloud offers the best of both worlds – the full functionality of MOVEit™ with the convenience of cloud-based deployment – giving you a faster, more reliable way to manage all file transfer activity from a central hub.

Ipswitch MOVEit Cloud takes care of the day to day operational compliance of a managed file transfer solution. More and more business-critical information moves electronically between employees, customers, partners, and applications. IT professionals need solutions that move files efficiently, securely, and reliably to get work done.

Managing infrastructure for business processes means IT teams face challenges around file transfer automation and integration whether it includes people, systems, or applications. Additionally, IT needs to ensure systems meet both governance and compliance requirements and must be able to prove compliance with ever-changing business processes, corporate policies and government regulations. Finally, end-users need solutions that let them easily transfer files, in accordance with IT policy, and without constraints or file size limits.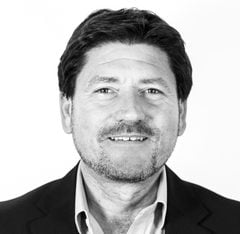 "The partnership with Pro2col is of significant importance and value to us and a great example of how partnering provides customers with the optimal solution. Not only does it provide customers with best-in-class advice, consultancy and deployment from Pro2col… It gives Progress peace of mind that our customers are in the most capable hands and provides an invaluable feedback mechanism, which we take on board in our product development…"

"Pro2col has been the highest partner level with what was Ipswitch and now Progress since 2009 (currently at Titanium level) and has successfully implemented a great many solutions, across various vertical markets, including the first dedicated cloud automation solution globally."
"Pro2col were friendly, efficient and always on hand to answer any questions we had. MOVEit was deployed smoothly, met our requirements, budget and time frame."
"I received great service in my dealings with the Pro2col account manager and technical support team."